Chain of Responsibility training
is one of the first and most important steps to ensure you or your company are not liable under the NHVL (CoR) and OH&S/WHS Legislation. If you're an Owner, Operator a Scheduler, Consignor or Receiver, a Packer, or Loader/Unloader, or a Driver, you are part of the Chain of Responsibility and you and/or your company could be fined or worse jailed!
We offer a number of tailored Chain of Responsibility training solutions for the National Heavy Vehicle Law (Chain of Responsibility) requirements depending upon your needs.
Chain of Responsibility Awareness Training. 
Awareness training for Chain of Responsibility is provided to staff and contractors.  Our approach is to include relevance to them, so that they can understand the implications.  This training can be delivered either face to face or online depending upon your requirements.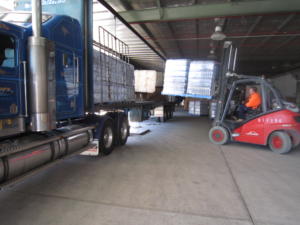 Has your Business complied with it's Legal Occupational Health & Safety or Work Health Safety requirements?
Has your Business complied with it's Due Diligence obligations?
We can help your business to comply with these requirements.